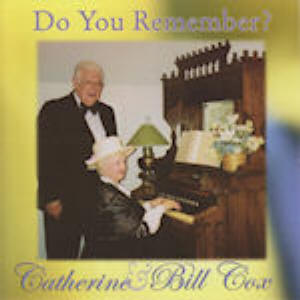 Do You Remember?
1. Liebestraum - Great Is Thy Faithfulness
2. Deep River - I Won't Have To Cross The Jordan
4. It's Real
5. I Must Tell Jesus - Sweet Hour Of Prayer
6. The Light Of The World Is Jesus Medley
8. Peace Be Still - The Haven Of Rest
9. Cleanse Me
10. I Bowed On My Knees And Cried 'Holy'
11. Just A Closer Walk With Thee
12. Overshadowed
13. Sonata - What A Friend We Have In Jesus
14. Le Cygne - Must Bear The Cross Alone
15. The Love Of God
17. Lead Me Gently Home Medley
Catherine began her ministry at the keyboard at the age of nine. Her teacher would teach her a new hymn each week, and then the congregation at the Galilee Baptist Church, in Union County, Ark. would be able to sing another precious hymn. Her preparation for continued ministry has spanned several decades.
Bill and Catherine began their ministry together at East Texas Baptist College (now University) in 1947. Catherine and Edward Ward, Dollye and Albert Cox always encouraged and supported their children in the Lord's service.
It is the prayer of Catherine and Bill that these beautiful songs and hymns will bring comfort and inspiration. Their humble desire is that the Lord will allow them to play, and sing his praises until He takes them home to glory.