EVANGELISTIC SEMINARS
by Evangelist Cecil J. Peasley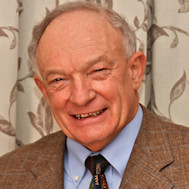 Cecil Peasley is senior pastor of Harvest Christian Fellowship in Johannesburg, South Africa. He has pastored three churches and has been in evangelism for the past 27 years. He has conducted crusades, conferences, spiritual warfare conferences and evangelism training courses on every continent of the world. Currently he is the Honorary Executive Director of the South African Association of Evangelists. From years of experience in evangelism he is passionate about the training of emerging evangelists. He is also the holder of a Licentiate in Theology, Bachelor of Biblical Studies, Masters Degree in Ministry and a Doctorate in Ministry.

Peasley can be reached by phone at +27 11 453 9364; by email: jeanette@livmin.org or postal mail: PO Box 146, Bedfordview 2008, Gauteng, South Africa.
General Overview:
"Making the Main Thing the Main Thing"
"Evangelism Into the 21st Century
"
The Evangelist:
"The Office and Calling
of the Evangelist"
"Why be an Evangelist
"
"The Pastor / Evangelist
"
"Developing Your Evangelistic Ministry
"
Preparation:
"Preparing for the Ministry of Evangelism
"
"Developing an Evangelistic Strategy
for Local Churches"
"Workshop for Evangelism"
"Three Key Areas of Preparation"
Evangelistic Preaching:
"Evangelistic Preaching
"
"Crucial Communication
"
Continuous Evangelism:
"The Evangelistic Leadership Paradigm"
"God's Alternative Society"
Other Materials:
"Lifestyle Evangelism
"
"God's Mandate"
"Our Glorious Heritage"
All written materials are presented in PDF format, view with free Adobe© Reader©